How To Contain Mold During Remediation
9/12/2018 (Permalink)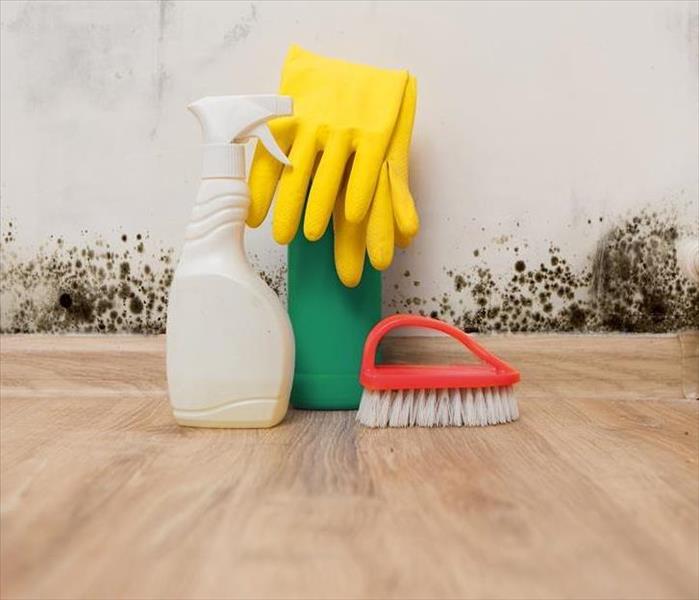 Be sure to learn the proper way to handle mold in your home. Always protect yourself and call the experts when needed.
Mold growth in your home is not something you want to ignore. Mold contamination can easily spread throughout your home in Costa Mesa, California, if it is not properly contained. One of the first things mold remediation professionals will do when they come to take care of your mold problem is set up barriers that prevent the mold from spreading. By creating physical barriers and blocking air flow to other parts of the house, experts can fix the problem without causing it to manifest elsewhere.

Plastic Sheeting

The use of polyethylene sheeting to contain mold can be very effective if set up properly. In order for plastic sheets to prevent the spread of mold, several factors must be accounted for:

Entryway into the area that does not allow mold spores to escape
Effective sealing between gaps in sheets
Blocked air vents to prevent spores from leaving the area

Plastic barriers around smaller areas can simply be a single layer of the sheeting. If the mold contamination area is over 100 square feet, however, experts may have to bring in a containment chamber.

HVAC System

If the mold problem entered your home as a result of secondary water damage after a flood, it may seem counterintuitive to turn off air flow that would allow your home to dry out more quickly. A mold problem, however, trumps a humidity problem. Until the mold is gone, increased air flow only means increased spread of mold spores. It is best to turn off your HVAC system until the experts have gotten the mold problem under control. Then you can worry about the water damage.

Mold spores are everywhere, so it's not as easy to contain mold as it might initially seem to be. If experts can seal off the area affected by mold contamination and slow the flow of air that may transport mold from one place to another, the problem is easier to fix.